BOX! 5' (Unfilled) Muay Thai Serie Punching Bag
UNFILLED / BLACK IN COLOR
REMINDER : Item is sold
UNFILLED
*We do not sell or provide the fillings
- Sold without accessories (Snap link,Shackler, additional chain, Spring NOT included, to be purchased separately)

Don't settle for cheap imported knock offs, invest in the best and enjoy high end, top quality punching bag for many years to come. Tested to last in fight gym's confidently surpass 5 years now.
Weight : Above 55 kg's and a height of 5 feet tall with extra diameter from the regular banana bag
heavy duty weatherproof vinyl imported from Korea
comes with a year warranty, against any damage with the only exclusion of damage caused by weather and sharp objects
this punching bag height is 5' (feet) tall with another 12" are the straps with D-rings. The heavier the punching bag the more weight resistance it creates, preventing the heavy bag from excess swinging. Due to the high material durability, you can add more weight to this muay thai bag if desired, up to 70+ kg's in total.
hand filled only with fabric to a perfect density. No sand, no core fillers. This makes sure the density of your punching bag stays consistent, and doesn't create hard and hollow spots
our punching bags are proudly made in MALAYSIA. Has been quality tested since 2003 and are known to be the highest quality punching bags on the market, used in many gyms and training facilities
fight gym's with BOX! punching bags - Kambiz Wariors, TNT Kickboxing, Xtreme Martial Arts, Studio V, MAXX Muay Thai, Fitness Forte, UMF Gym to name a few..
if you need colors besides Black, please PRE ORDER
Able to print your Gym logo brand
Suitable for Muay Thai - Kickboxing - Boxing -
PLEASE PM OR MESSAGE FOR ORDERING OR FOR FURTHER INFORMATION ON AVAILABILITY OF THE PRODUCT!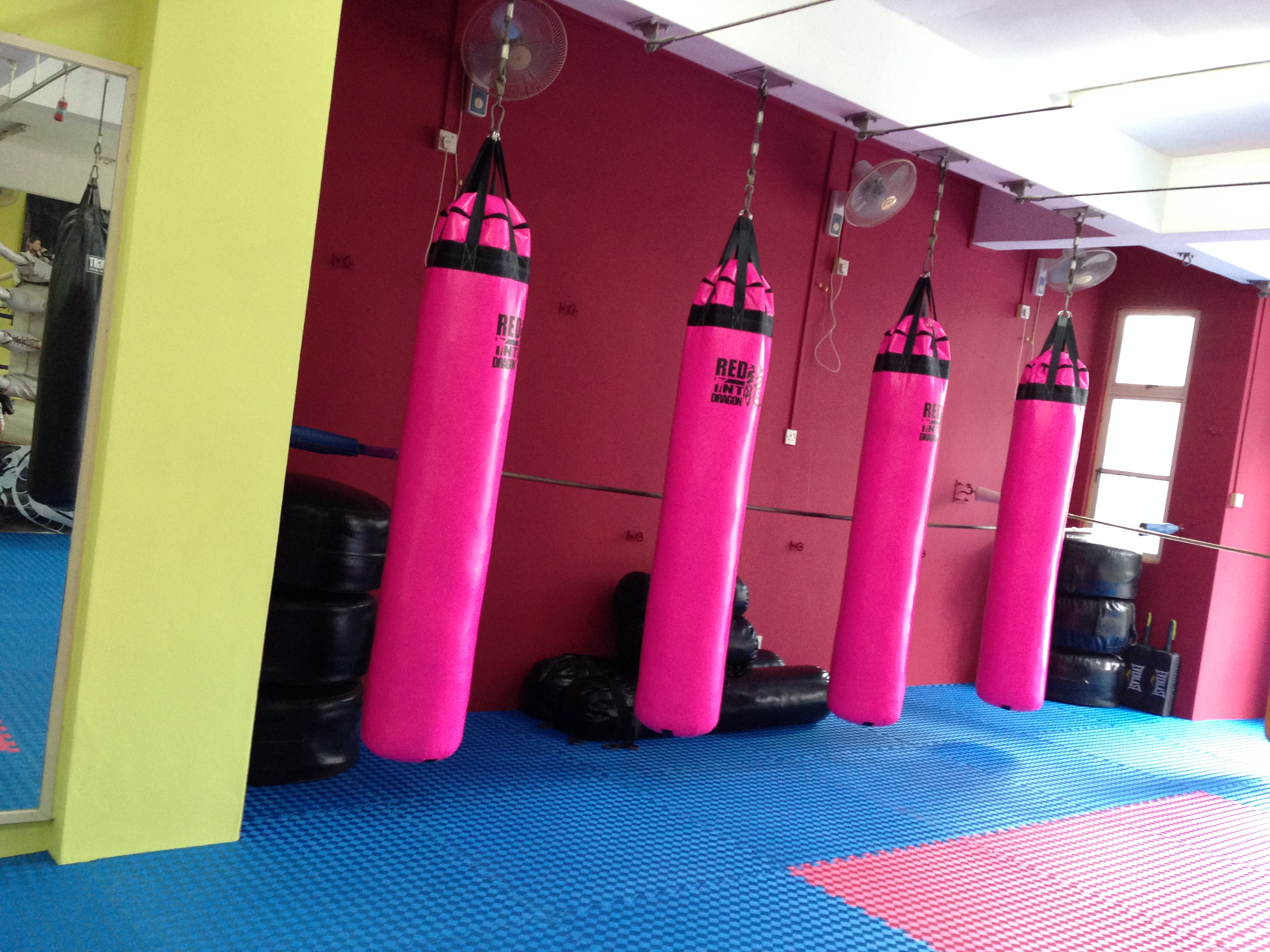 *During the lockdown period (MCO/EMCO/CMCO) we are still able to do same day delivery to customers within the klang valley via Lalamove. Customer will bare the cost accordingly. Please contact us via whatsapp 016 2818 588 for further enquiry.
SHIPPING METHOD

The checkout process will estimate your shipping HOWEVER we reserve the right to contact you with adjustments to shipping charges if required.
You are also liable if there's any custom duty incurred in your country.

Please choose below shipping options available in your area:
Peninsular Malaysia:
-EasyParcel *upon stock availability
others send enquiry/email
Sabah & Sarawak:
others send enquiry/email
Singapore:
others send enquiry/email
Rest of World:
others send enquiry/email

If your area/country is not listed above, please email your enquiries to [email protected].
---